About First Contact: Security Training and Personal Safety
Security Company in Red Deer, Alberta
We here at First Contact strive to be above the rest when it comes to real life training (Situational Training), which is why we adopted the saying "TRAIN FOR REALITY". First Contact: Security Training and Personal Safety is Central Alberta's first and only locally owned and operated security and personal safety training provider. We offer instruction in Alberta Basic Security Training (ABST), Threat Pattern Recognition formerly (Pressure Point Control Tactics Defensive Tactics -PPCT), Handcuffing, Canadian Firearms Safety Course and a wide variety of Personal Safety courses taught by professional facilitators.
First Contact: Security Training and Personal Safety is a security guard training company that provides all levels of training in a controlled environment at our new facility. People who are interested in entering the security guard services or law enforcement profession or to progress their personal career with advanced situational training, this is the training center for you.
First Contact provides all training requirements to security companies and individuals that require training and certification under the requirements of the Solicitor General of Alberta, according to the Security service and investigation act (SSIA).
First Contact is a provider of Threat Pattern Recognition, formerly Pressure Point Control Tactics Defensive Tactics (PPCT), an advanced training program designed for law enforcement or peace officers. First Contact is also a provider for Handcuffing/Use of Force as well as an accredited Baton/Impact Weapons trainer through the government of Alberta.
In addition to training security professionals and security companies, First Contact provides training to individuals wishing to advance their personal safety knowledge through Self Defence or woman's Self Defence classes.
---
First Contact Team Members
Earl 'Erron' Doering
As, President, Founder and Owner of First Contact: Security Training and Personal Safety LTD. Earl brings 15 years of Professional Security experience to First Contact. Erron, as he's better known as, has vast security knowledge and experience working in various capacities in the security industry including: uniformed security/ visual deterrent, loss prevention/ plain clothes, special events, over 8 yrs night club security experience and currently 9 years as a Federal Peace Officer with the Correctional Service of Canada, Serving at several Federal Penitentiaries across Canada.
Erron has a raw and unique ability to relate to up and coming security professionals given his lengthy history and experience in the industry. With countless use of force incidents under him, Earl specializes in use of force/baton training as well close quarter combat training for security and law enforcement personal.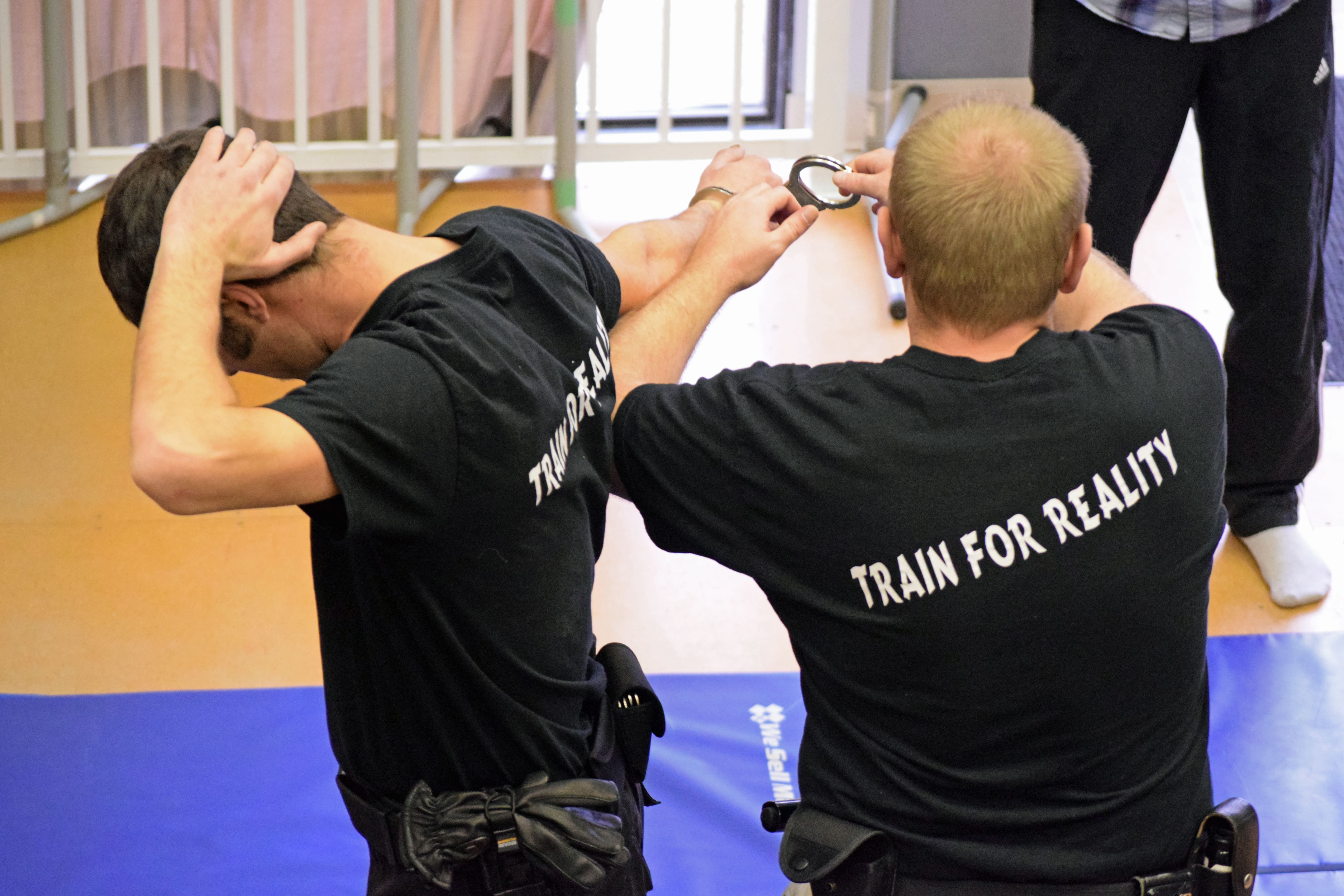 Earl " Erron" Doering the founder of First Contact: Security Training and Personal Safety LTD is the lead instructor for Alberta Basic Security Training (ABST) , Threat Pattern Recognition (TPR) formally Pressure Point Control Tactics training( PPCT) and Use of Force/Batons.
Erron is pleased to bring his raw attitude and unique approach to First Contact as proud member of the team.
Jill Rhyason
​Jill comes to us with over 12 years of teaching experience and over 15 years of field experience in both the Emergency Medical field as well as Security at many levels and of many priorities. Combining these experiences has provided the opportunity to better cater to specific fields of focus and has enhanced the experience for those who've had the pleasure of her as their Instructor. She has provided quality Instruction for a number of Law Enforcement agencies, Fire Departments, Security companies, Health and Emergency Service personnel, and countless courses to general population, industrial companies, and volunteer groups.
Jill's career(s) have taken her all over the Alberta and across borders into neighboring provinces on a few occasions to provide courses in addition to private security and medical services.
Instructors
Earl 'Erron' Doering - ABST, PPCT/TPR, Handcuffing, Self Defence, Use of Force
​Tina Doering- Secretary and Treasurer, Administration, book keeping
Jill Stadnyk - St. John Ambulance First Aid Instructor,HCP